DWIs: If You Did The Crime, Your Prospective Employer Will Know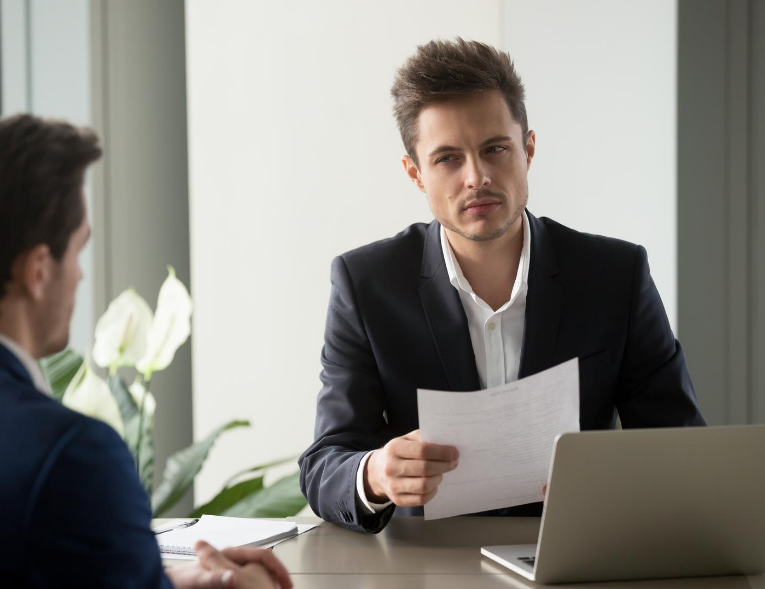 Does a DWI lower your chance of getting hired? The saying goes, "If you did the crime, you've got to do the time!" This couldn't be truer. If your background screen shows a DWI, you can bet the company you are talking to will take notice. If you really want this job, you need to take the time to figure out your explanation, ways to ensure you can be trusted, and check on your screen to know exactly what it says and shows.
So, the real question boils down to—will an employer hire an employee with a criminal license history or not? While we do believe everyone deserves a second chance,the answer is: It depends.
Let's take the time to review what employers are looking for on background checks and what they consider when hiring a candidate who in the past has received a conviction.
Top 10 Convictions on Background Checks:
Driving while intoxicated (DWI)
Driving while license suspended
Possession of marijuana
Possession of controlled substance
Assault family member
Theft by check
Theft
Evading arrest/detention
Assault causes bodily injury
Aggravated assault
Will an employer hire a job candidate with a background check that includes one of these common convictions? Being objective is difficult, particularly with DWIs. Statistics indicate as many as two in three people are touched by an injury involving an alcohol-related auto accident. On the other side of the issue, there is a large percentage of people who have, at some point in time, had that second glass of wine with dinner and proceeded to drive home.
Each year in the United States, one percent of all licensed drivers are arrested for DWI. That's more people than any other crime! What does this mean to hiring managers?
If you have a DWI on your criminal background check, be prepared to clarify the circumstances that led to the conviction in your interview. Know what your background check says about the situation! You'll want to have all your facts straight. That way, the hiring manager won't question your trustworthiness or ask tough follow-up questions. You'll have the power to clarify and build a firm foundation for the rest of your interview process. Also, don't lie! The employer has done thorough research on you. Tell the truth. Order a background check so you know what they know.
HR policies usually guide hiring managers when it comes to excluding applicants or hiring job candidates. One of the main criteria hiring managers consider are the types of tasks that the employee will be doing while performing the essential daily functions of his or her job, and also the individual qualities that make different employees successful in the given role. If the position you are applying for requires driver qualifications, then it will probably be an easy decision for the hiring manager to not offer you the job. If driving is an essential part of the job, then a hiring manager should take a serious look at the applicant's personal driving record, as a matter of due diligence. One final factor hiring managers take into consideration is the rate of recidivism.
Unfortunately, the rates for recidivism for persons convicted of this particular offense are unusually high. Recidivism data varies by state; and while there are many factors affecting recidivism rates for DWI convictions, the most common factor in determining whether a person will be convicted of DWI more than once seems to be court-directed education and/or counseling.
This partial list of suggested employment roles for persons convicted of DWI is by no means comprehensive:
Professional:
Accounting/Finance
Retail Management
Production/Manufacturing Management
Inside Sales
Legal (Attorney, Paralegal, Etc.)
Healthcare
IT
Clerical:
Receptionist
Bookkeeper
Dispatcher
Librarian
Copy Writer/Editor
Call Center
Bank Teller
Help Desk
Skilled Trades:
Welder
Assembly/Production
Sous Chef/Grill Cook
Machinist
AutoCAD Draftsman
Roughneck/Offshore
Painter/Sandblaster
Entry-Level:
Hospitality
Cashier
Retail Associate
Restaurant
Customer Service
Housekeeping/Janitor/Maintenance
This partial list of suggested excluded employment roles for persons convicted of DWI is by no means comprehensive:
Driver
Commercial Driver
Chauffer
Heavy Equipment Operator
Wrecker Driver
Outside/Regional Sales
Food Delivery
Regional Manager
Field Service Technician
EMS
Policeman
Fireman
Plumber
Census Taker
Crew Leader: Construction/Moving/Landscaping
Whatever the circumstances, if you have received a DWI, you can bet it's on your background check for all potential employers to see. They're taking the time to screen candidates and consider who's best for the job—so you should take the time, too! Just because it's there, doesn't mean you don't have a chance. The interview is the perfect time and place to explain the circumstances, tell the truth, establish a new trust-foundation, and impress the hiring manager by beating them to the punch.
Would you like to access your personal criminal background check? Contact us today to get started.